committed to delivering excellent medical service
We are a General Practice fully accredited with AGPAL
Friendly and experienced staff delivering your medical needs
You've come to the right place
Our doctors have many years of experience to help with all your ongoing health requirements. Whether your needs are long term continuity of care or short term illness, our caring doctors are more than able to help.
We have a well-equipped treatment room where we perform minor procedures and can assess patients in emergency situations. We also have on-site nurses for wound dressings, vaccinations, chronic disease management, health assessments.
Deepdene Surgery is now accredited to give the Yellow Fever travel vaccine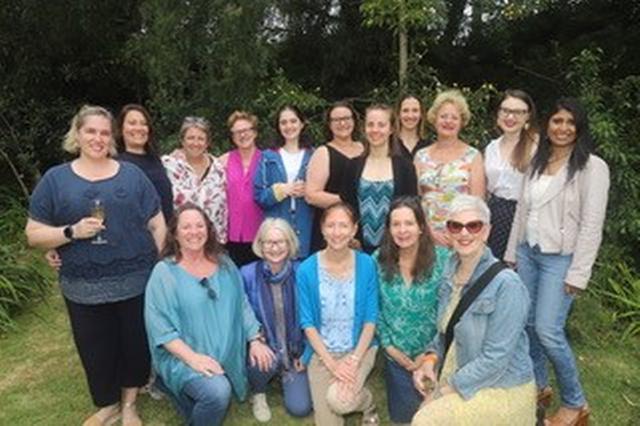 Deepdene Surgery Monthly Updates
Information for our patients during the COVID19 Pandemic
Our aim is to continue to provide a health service to our patients whilst keeping everyone (patients, doctors and staff) as safe as possible to try and reduce the risk of transmission of the virus.
We are OPEN FOR BUSINESS and you can continue to make appointments with your usual doctor..However, these appointments will now take place…….OVER THE PHONE!
TELEHEALTH

So you can have a consultation from your home with your doctor. New patients are welcome.
All you have to do is call reception on 9817 4233 and book an appointment with one of our doctors . The doctor will call you at that time.
If you would like a video consultation , please leave your email with reception .
Some doctors are providing video consultations
via ZOOM or doxy.me
For zoom you will need to download the app on your mobile or computer (no cost) using your name and email.
The doctor will them arrange the video consultation for you .
Doctors will only see patients in the clinic for:
Vaccinations, Wound Care and for other conditions once the doctor has spoken to you over the phone .
COST
There are medicare rebates available for the telehealth services until September 2020.
Your doctor will discuss with you at the start of the consultation about whether you will need to pay an out of pocket charge or not .
Requests for scripts and referrals ONLY are likely to be Bulk billed
FLU VACCINES !!!
We would like to reassure everyone that there will be enough flu vaccinations for everyone.
Unfortunately supplies for the over 65 are variable.
We are asking patients to ring on a Wednesday to see if it is in stock.
Private flu vaccines are available please call to book your flu vaccine into one of our FLU VACCINE CLINICS
Please be understanding and patient we will vaccinate you as soon as possible.
DO NOT attend if you have any fever, cough, sore throat or contact with suspected patient with COVID19
Remember: Healthy spacing hand washing and keep well.
You can follow us on Instagram and Facebook

In an emergency call 000 when the surgery is closed call the after hours
National home doctor service on 13 74 25
The nearest emergency hospitals are Box Hill Hospital or St Vincent's.
The nearest private hospitals are Epworth Richmond or Cabrini Malvern.