committed to delivering excellent medical service
A medical Centre for people of all ages and backgrounds
We will be opening up more Pfizer appointments from October 2nd.
We are no longer taking bookings for dose 1 of AstraZeneca.
If you have not had you first dose of AstraZeneca, try these options:
– covidqueue.com/victoria
– COVID hotline: 1800 675 398
– Pharmacies and GP clinics (in the next few weeks)
How to book in for your COVID-19 vaccination:
Step 1.

 

Click here

 to check which vaccination you are eligible to receive.
Step 2.

 Once you know which vaccine you're getting, 

click here

 to book into one of our clinics.
Deepdene Surgery gives both the AstraZeneca vaccine and Pfizer vaccine. You do not need to be an existing patient to have your vaccination with us. Click here to check your eligibility for the Pfizer vaccination.
Please
DO NOT CALL or ask our busy receptionists
. The information they have is all here on our website.
Watch this space.
This site will be updated regularly as further information comes to hand.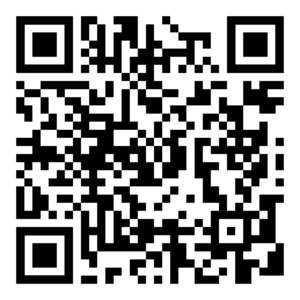 You can get your COVI
D-19 vaccination certificate from the MyGov website.
Scan this QR code to go to the MyGov login page and get your immunisation history.
If you do not have a MyGov account,

call 1800 653 809.
Links for more information regarding the COVID-19 vaccine:
Important Information about our COVID-19 vaccination clinics:
There will not be the opportunity to have discussions about your individual health matters relating to the vaccine at the clinic.  Please have these discussions with your GP BEFORE you attend the vaccine clinic. We aim to vaccinate over 100 people per AstraZeneca clinic, so there WILL BE other patients there at the time of your appointment. This is not a regular consultation, it is purely for your injection. If you have other concerns you wish to discuss with your doctor, please book an appointment outside of vaccination clinic times.
From the 1st of October 2020 until further notice, standard Consultations* for children aged 16 and younger will be bulkbilled on Weekdays
* "Standard Consultations" does not include procedures and other complex appointments
Friendly and experienced staff delivering your medical needs
You've come to the right place
Our doctors have many years of experience to help with all your ongoing health requirements. Whether your needs are long term continuity of care or short term illness, our caring doctors are more than able to help.
We have a well-equipped treatment room where we perform minor procedures and can assess patients in emergency situations. We also have on-site nurses for wound dressings, vaccinations, chronic disease management, health assessments.
Deepdene Surgery is accredited to give the Yellow Fever travel vaccine.