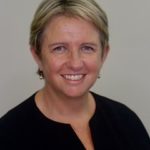 ABN 83638969065
MBBS Hons Monash 1986, Mast GP Psych 2001
Jane has been working as a GP for over 30 years. Jane graduated MBBS with Honours from Monash university in 1986 and completed a Masters in GP Psychiatry. Jane enjoys all aspects of general practice.
In 2011 Jane started sessional work at the Epworth Prostate Centre, later moving to the Australian Prostate Centre in North Melbourne, where she continues to see men with prostate cancer on androgen deprivation therapy to help manage and monitor the side effects of treatment as part of a multidisciplinary team. Jane is on the organising committee of the Asia Pacific Prostate Cancer and is passionate about education for GP's and patients and the ongoing challenges of cancer survivor ship.
Jane has been teaching the University of Melbourne Doctor of Medicine students about cancer in General Practice. She is on the committee of VicreN – A University of Melbourne Primary care based GP research network where she encourages and facilitates general practice research.
Jane is a true local, having grown up in Deepdene, worked at the Deepdene newsagency for 12 years and played tennis in Deepdene went to the school nearby. She loves her family, travel, tennis and painting.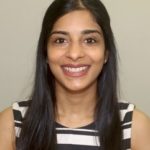 ABN 15148091663
MBBS, FRACGP, DCH
Dr Myuri Kantharajah graduated from Medicine in 2012 and since then, has also completed her Diploma of Child Health as well as certificate in Primary Care Skin Cancer medicine. Dr Myuri has spent the last 5 years gaining valuable experience working in rural Victoria and is now moving back to Melbourne to be close to family. Myuri enjoys seeing patients from a variety of different areas of general practice such as family medicine, chronic disease and preventative health. Myuri also enjoys providing continuity of care to the local community and being involved in maintaining the health of her patients proactively through all stages of their life. In her spare time Myuri likes spending time with her family, baking and travelling.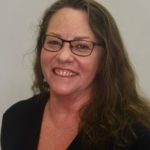 Dr Precious McGuire graduated from the University of Queensland in 1986 and trained at the Mater Hospital including 18 months in paediatrics and neonatology. She has worked as a GP in QLD, WA, NSW and Victoria.  Precious practices holistic whole of life medicine. She is able to provide antenatal shared care and she has completed level two mental health training, She is also an associate VMO for Hospital in the Home with St Vincent's Hospital, has an aged care practice and is a clinical editor for HealthPathways Melbourne. When not working Precious loves doing absolutely nothing especially if there is an ocean view.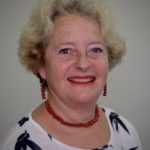 ABN 70308959924
MBBS Melb 1976, DRACOG 1979
Dr Janey Sklovsky graduated from University of Melbourne in 1976. She was an intern at the Austin Hospital in 1977 then spent 18 months at Queen Vic doing paediatrics and her Diploma of Obstetrics. She was then a ship's doctor to Antarctica followed by 12 months as a GP at Colac and Apollo Bay. She started working at Deepdene Surgery in 1982. She is interested in all aspects of general practice including men's and women's health, paediatrics, mental health and chronic disease management. Janey works late on a Monday evening to accommodate the "working well". When not working her interests are reading, music, tennis, bushwalking, rock art and socialising.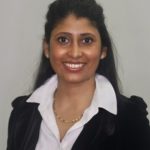 ABN 61095080874
MBBS, FRACGP
Graduated from Medicine in 2003. Initially worked in the field of emergency medicine and internal medicine. Also has worked closely with eating disorder outreach service at the Royal Brisbane and Women's Hospital and has a special interest in this area. Jayshree enjoys all aspects of general practice including paediatrics, elderly health, antenatal shared care, chronic disease management and adolescent health. She also has two children and loves to travel in her spare time.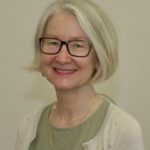 ABN 80767697945
MMBS 1987, FRACCP 1993
Dr Susan Knights graduated from Melbourne university in 1987 and obtained her fellowship from the Royal Australian College of General practice in 1995. Susan enjoys the full scope of general practice . From early childhood to the older adult who may have complex medical needs. Outside her career Susan likes to travel outside of Melbourne and enjoys catching up with her family and friends.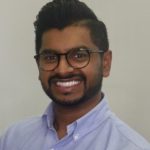 ABN 15148091663
MBBS, FRACGP
Tamil
Archie graduated from the University of Adelaide in 2008. He did his internship at Royal Adelaide Hospital, where he did rotations in General Medicine, General Surgery, and Emergency. He did his residency at Austin/Northern Hospitals with rotations in Rehab, Emergency and Paediatrics. His training took him to numerous clinics in the north and western suburbs of Melbourne.
Archie had spent five and a half years working at Southwest Medical Centre in Warnambool where he gained valuable experience in rural medicine and also was heavily involved in the supervision of GP registrars and medical students. Having lived in Melbourne most of his life, he has relocated back to be closer to family.
Archie has special interests in Chronic Disease Management, Paediatrics and Men's Health. Archie has done further training in Skin Cancer Medicine and is currently completing a professional diploma, he does skin checks and also minor procedures. Archie also works at Donvale Rehabilitation Hospital caring for patients that are undergoing rehabilitation.
Archie is married and is a father of two young sons. He enjoys travelling with his family and is passionate about motor vehicles.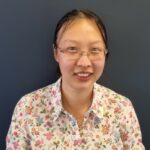 ABN 20 477 260 749
MBBS, BMedSci, FRACGP
Mandarin
Dr Ma is a general practitioner with interests in women's and children's health, chronic disease management, as well as office-based procedures, such as contraceptive implants. She is fluent in English and Mandarin.
Dr Ma graduated from the University of Melbourne in 2007. She has undertaken extensive training at multiple Victorian Hospitals including Box Hill Hospital, Angliss Hospital, Maroondah Hospital, Peninsula Health and Latrobe Regional Hospital where she garnered valuable experiences in both medical and surgical specialities.
Dr Ma subsequently obtained Fellowship of the Royal Australian College of General Practitioners (FRACGP) and has providing high quality compassionate care to her patients at multiple practices across metropolitan Melbourne.
Dr Ma has two young children. She enjoys spending time with her family and cooking international cuisine outside work.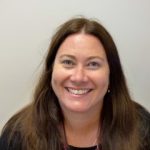 Dr Nicole Moriarty completed her Doctorate of Psychology in 2004 and is registered as a Clinical Psychologist with the Psychologists Board of Australia. She is also a full member of the Australian Psychological Society. Dr Moriarty has worked at the Royal Children's Hospital, Eastern Health and in private practice working with both adolescents and adults. She utilises cognitive behavioural, interpersonal therapy, acceptance and commitment, narrative and brief solution focused therapy. Dr Moriarty aims at ensuring that psychological counselling is an empowering experience and she works with adolescents aged 12 and upwards and adults.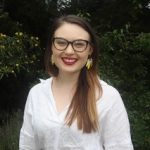 Christie holds a Bachelor of Nutrition and Dietetics with Honours from Monash University and is also currently completing a PhD at Monash University. Her PhD project is focused on investigating factors that may influence weight gain during pregnancy, with a particular focus on sleep. Christie is passionate about working with clients to make practical and realistic changes in their lives. To her, this means having a holistic focus on food. For most people, food is much more than sustenance and provides varying levels of pleasure, comfort or routine. Understanding the underlying the role food plays in our lives is fundamental to her practice. While Christie has experience is a wide variety of nutrition concerns, she has particular expertise in women's health including fertility, pregnancy, PCOS, weight management and disordered eating.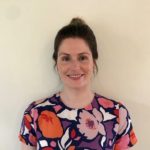 Marissa graduated with a Master's of Dietetics from Monash University after completing a Bachelor of Science and Graduate Diploma of Human Nutrition. Since completing her studies, she has undertaken public health projects in regional and rural Victoria, working with communities to improve their access to fresh, affordable and culturally appropriate food for all. She has volunteered in primary schools, helping to facilitate a kitchen garden program. Marissa has spent the past year working as a dietitian in aged care. While Marissa has experience across a wide range of nutrition concerns, she has undertaken additional training in diabetes management and weight management and has a particular interest in how food can improve our mental health.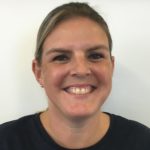 Sarah was born in Melbourne but grew up in Adelaide from the age of 6 and did her schooling there. She worked as a legal secretary for many years after she finished her schooling before moving to London for 3 years in 2000. She had two children, in 2004 and 2006, and in 2010 returned uni to study Nursing at Deakin University, Burwood. She then worked in Women's Health at Monash Ultrasound for Women for 2 years. She returned to uni in 2015 to do a Bachelor of Midwifery and worked as a midwife at Waverly Private for 3 years until the end of 2019. In 2020 she was home with her two teenaged children during homeschooling, and joined the Deepdene Surgery team in February 2021.